WHAT'S NEW
the latest on instagram by @jennacokerjones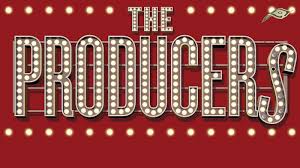 The Paramount Theatre Feb 5-March 17th
Jenna is LICK ME, BITE ME and an assortment of other crazy character's in Paramount Theatre's production of THE PRODUCERS
Jenna is HONORED with a Best Supporting Actor Nomination for her role as "Amy" in COMPANY
The 50th Jeff Award Ceremony was held October 22nd, 2018 at Drury Lane Theater in Oakbrook.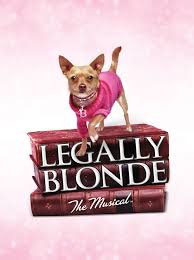 The Paramount Theatre, Sept 5th - October 21st
Jenna is BROOKE WYDHAM at the beautiful Paramount Theater this Fall! Watch as she marries her 2 favorite things!!! Acting & Fitness. She's sure to have the whole crew "Whipped into Shape!"
Playing ON BROADWAY NOW!!!
Under the guidance of genius producer, Ken Davenport.... Jenna w/ 11 other crazies (The Grundleshotz) locked themselves in a room every Sunday for a year and 1/2 to create the next amazingly fun and groundbreaking broadway musical.... what started as a simple idea (Creating a concept and improvising it into a complete and brilliant full scale musical) What started as "The Garage Band Project" was at AT BROADWAY'S BELASCO THEATRE July-October 2018
GTBBT ran July-October 2018
The Venus at Mercury Theater Chicago
April 5 - June 4 2018
Jenna was (CRAZY) AMY in an interactive production of Sondheim's COMPANY opening the brand new VENUS CABARET Space at the Mercury Theater Chicago. Jenna is honored to be nominated for a Jeff Award for this dream role.
Marriott Theatre
Feb 24 - May 12 2018
Jenna covered DEENA in The Emperor's New Clothes Feb 24th thru May 12th at The Marriott Theatre in Lincolnshire.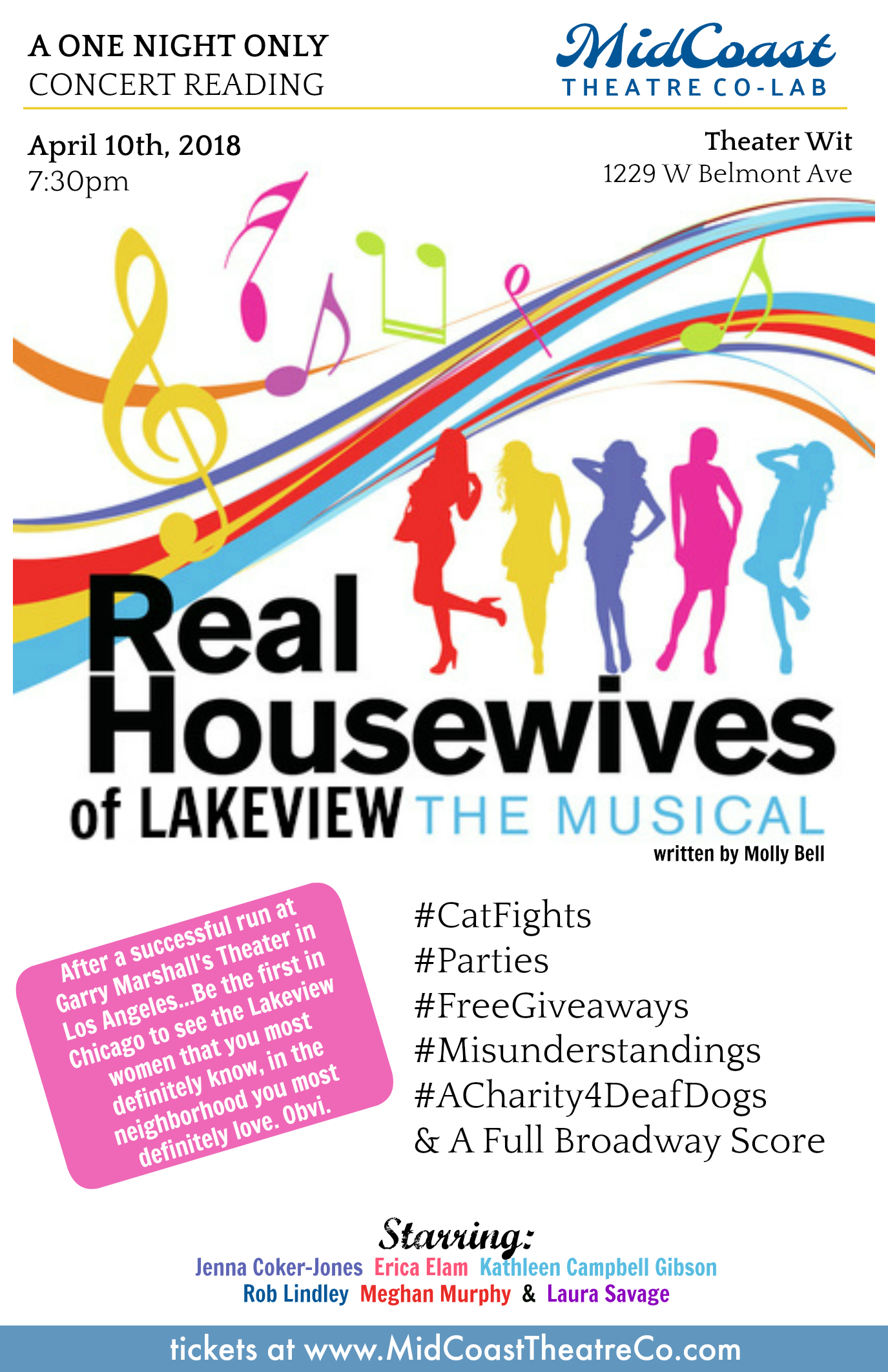 MidCoast Theatre Co-Lab @ Theater Wit
April 10th, 2018
Jenna (Artistic Director of MidCoast...) is bringing the REAL HOUSEWIVES Musical she did in Los Angeles to CHICAGO's LAKEVIEW Neighborhood for a ONE NIGHT ONLY Concert at Theater Wit in the Belmont Theater District.
Jenna* will reprise her role as Penny Quinoa St Simone & Directing a badass group of Chicago Actors including Rob Lindley*, Erica Elam*, Kathleen Campbell Gibson*, Christina Hall*, Laura Savage* & your host Sawyer Smith*.
*Members of Actor's Equity Association
Jenna & Chris are launching a theatre co-lab!
Uniting Voices East, West, And The "Middle Coast".
What do a married couple in the entertainment business do in the spare time??? Here's an inside look into our normal living room shenanigans. 

The Joneses. 
On 1 couch.
Singing 1 song.
In 1 take. 
🎥🎥🎥🎥🎥
Featuring upcoming musicals in Chicago & Beyond.
Jenna wrapped up playing "Penny Quinoa St Simone" in the sold out hit World Premiere of:
at Garry Marshall's infamous
FALCON THEATRE
in Los Angeles
March 23 - May 1, 2016
The Real Housewives of
Toluca Lake: The Musical
Book, Music & Lyrics by Molly Bell,
directed by Roger Bean
Produced with Roger Bean Productions
Meet the wives... Joanne, Babette, Penny, Lulu & Beezus: The Real Housewives of Toluca Lake. These ladies have it all. Or do they? Scandalous surprises and bitter betrayals mix with a healthy dose of Pinot Grigio and pharmaceuticals to create this hilarious romp inspired by America's not-so-secret guilty pleasure. Come and climb the social ladder with our wives in this delicious musical parody, featuring an original score guaranteed to knock your stilettos off!
take a peek of some FUN PICS from #RHOTL:
Jenna produced, conceived & starred in FIFTY SHADES OF PARENTHOOD with her extremely talented husband Chris & Lil' babe... Miss Presley Rose.